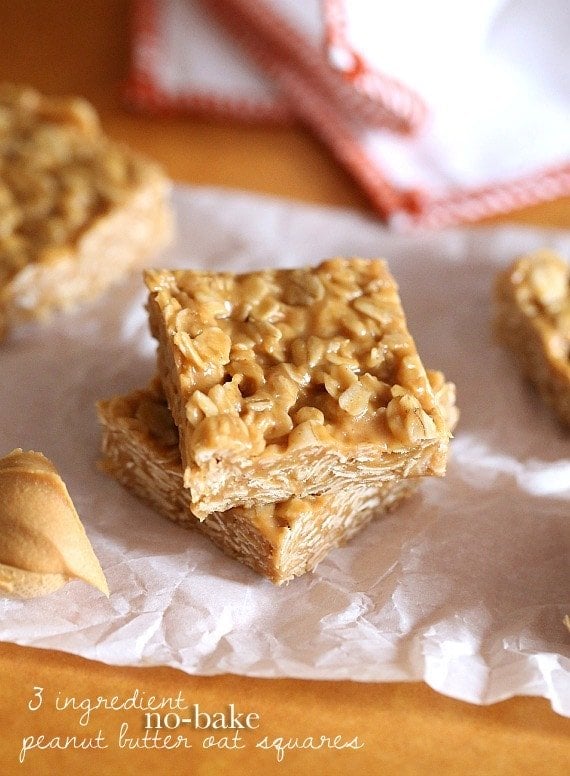 Pic courtesy of
Cookies and Cups
Ya'll, I'm so excited about these! They are so yummy and good for you and they're VEGAN! They have only 3 ingredients in them and are full of fiber and protein! Even my kids loved them- they're way better than granola bars!
Peanut Butter Oat Squares
from
Cookies and Cups
1 cup peanut butter
1/2 cup honey
3 cups rolled oats
Directions:
Line a 9x9 pan with foil. Spray lightly with non-stick spray.
Melt the peanut butter and honey together until smooth, either in the microwave or stove top. Combine mixture with oats.
Press into prepared pan. Place in refrigerator until set. Cut into squares. If you want them to remain hard, leave them in the refrigerator and pull one out when you need a yummy snack!